HURRY UP FALL!!
So this past week in Texas we had our first "cold" front of the season. This means that we had a break in the 100+ temps and let me tell you--IT WAS WONDERFUL!!! Everyone was outside walking with their children, pets, or significant others and happily waving to their neighbors as they passed. In the mornings and evenings it almost felt like fall was here!! Of course this put me in the mood to get out all things fall for the house (it is almost mid-September after all) as well as create some new decos!
I thought I should start by changing my indoor wreath's flowers. I bought the wreath and some flowers at the Hob Lob in early spring to fill a void spot on a living room wall. Since then it has grown on me and I thought how fun it would be to change the foliage with the seasons?!? So mason and picked out some new fall flowers and moved the wreath the the entry of the house so we can see it throughout the day!
Blurry iphone pic--Sorry!! This is the wreath with the spring flowers!
Wreath with fall updates in entry way! Hopefully the first of many new fall decos!
The sweetest boy on the planet helping me decide which leaf to put where on the wreath! LOVE HIM!
Have a great rest of the weekend!!!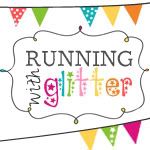 http://theinspiredroom.net/2011/09/15/fall-nesting-party-2011/